South Dakota Antelope Hunts
Hunting pronghorn on the great plains of South Dakota is an epic adventure. The hunt takes place on 1,250,000 acres of tribal land, the country is open with some of the largest areas of native prairie in North America. We stalk the second fasted animal on the planet on rolling plains of prairie grasses, rugged badlands, high plateaus with views that stretch farther then the eye can see. All of which are great habitat for the elusive pronghorn.
Hunting Rates
Season Dates - September 14th-22nd
Weapon - Rifle only
Guide Options - Fully-Guided or Semi-Guided
Rifle Hunt Price - $4250 (4 day / 5 nights)
Included - Package includes guiding, lodging, meals, transportation to and from the field, game dressing and transport to processor.
Not Included - Does not include licenses, tax and gratuity.
Optional - Airport pick up can be arranged.
License Info - You will need a Rosebud Sioux Tribe General Hunting License + Tag - Click here for details.
Lottery Tag System nearly 100% chance of winning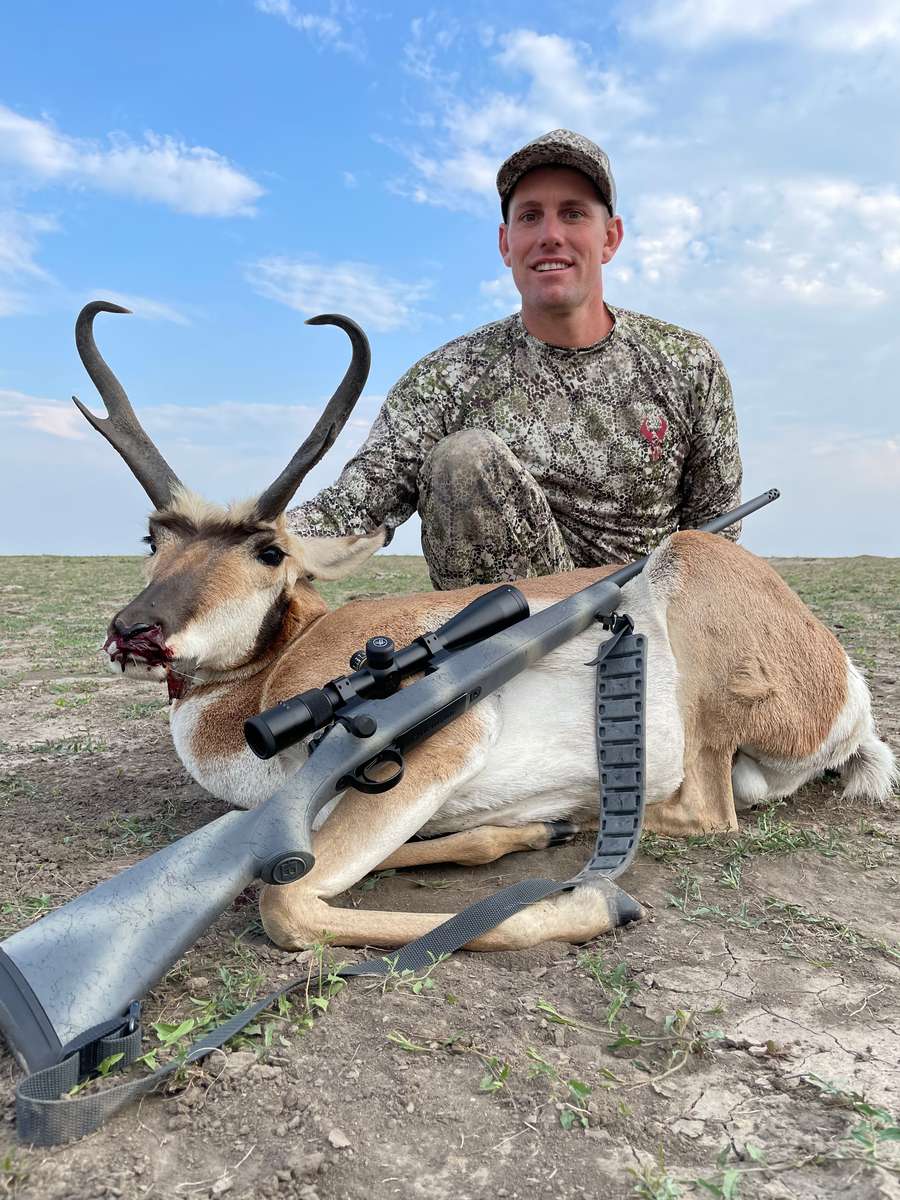 Questions
Booking and Reservations - To reserve your South Dakota pronghorn antelope hunt, call 605-828-0104 or email us.