We are not offering bision hunts at this time, we will be offering hunts at a later time
When one thinks of buffalo hunting the words "South Dakota" are usually in the same sentence. Prairie Highlands Lodge is the solution for any South Dakota buffalo hunt. Call or email us today and we'll setup the South Dakota buffalo hunt you've always dreamed about.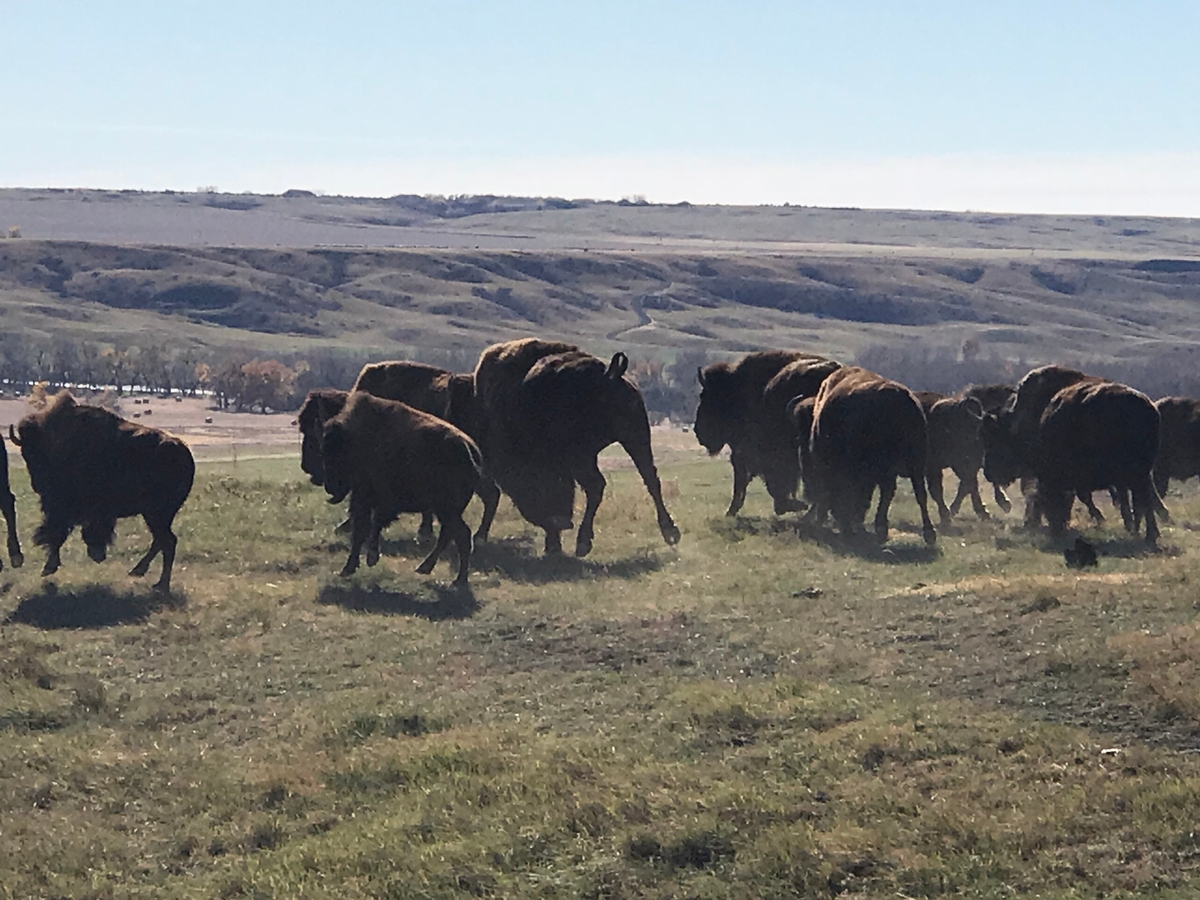 Bison Hunting in South Dakota
Hunting the massive American bison on beautiful country consisting of prairie plateaus and steep canyons is a picturesque location for the hunt to take place. This area is very unique.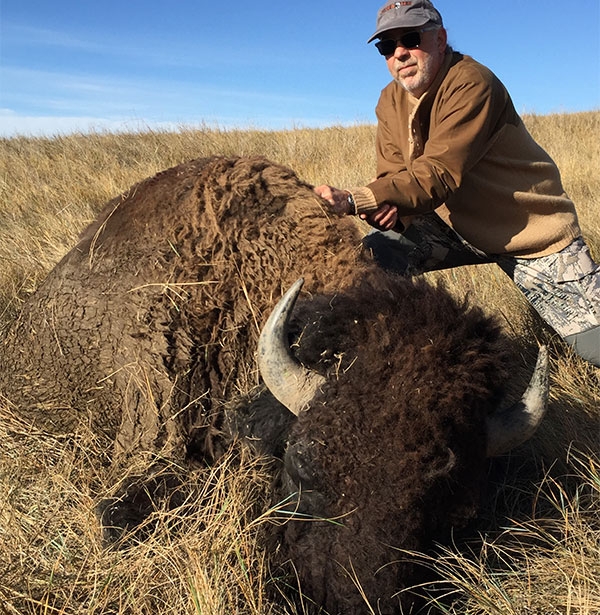 Bison Hunting Details
Hunt Option 1 - $6,500 (5-7 Year Old Trophy Bull)
Hunt Option 2 - $4200 (2½-3 Year Old Trophy Bull)
Bison Hunting Season - October-January
Weapon - Rifle, Muzzleloader, Bow
Includes - Package includes Two day three night stay, airport pick up, license, guiding, lodging, meals, transportation to and from the field, game dressing and transport to the possessor.
Lodging - You will be lodged at the Prairie Highlands Lodge.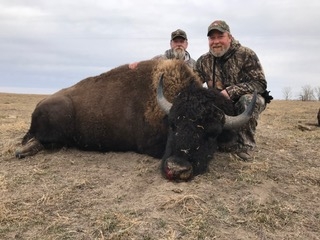 Booking Information
To reserve your South Dakota bison hunt with Prairie Highlands Lodge, call 605-828-0104 or email us.