Rosebud Sioux Tribe GFP Hunting License & Seasons
All of our hunting at Prairie Highlands Lodge is on tribal land on the Rosebud Indian Reservation in the counties of Todd / Mellette / Tripp / Gregory / Lyman counties of South Dakota. So you do not need a state license!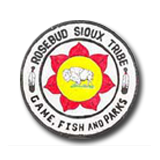 Purchase A Tribal License
Effective in 2014, licenses for the Rosebud Game, Fish, and Parks Game and Fish permits are available for purchase online 24 hours a day, 7 days a week. To purchase a tribal license, click here.
Rosebud Game, Fish, and Parks Game and Fish Department:
Website: http://www.rstgfp.net/
Phone: 605-747-2289
Toll-Free: 888-747-8686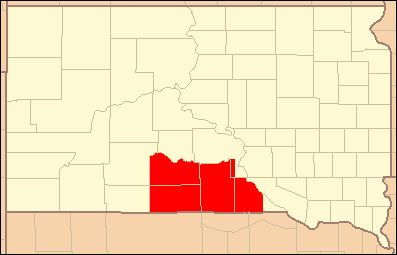 FAQ
Where is the Rosebud Sioux Indian Reservation located?
The Rosebud Reservation is located in south central South Dakota along the South Dakota - Nebraska state line. The Reservation has over a million acres of tribal lands in Todd, Mellette, Tripp, Lyman and Gregory Counties.
What hunting seasons are available on the Rosebud Reservation?
The Rosebud Sioux Tribe offers a variety of hunting options throughout the year. Spring turkey hunting occurs in April and May. Prairie dog season occurs April through September. Upland birds and waterfowl seasons occur September through December. Trophy elk season (6x6 or greater) occurs during September. Management elk (5x5 or less), spike bull elk, and antlerless elk season occur during October. Antelope season occurs during October. Archery deer and muzzleloader deer season occur during October and December. Rifle deer and special mule deer seasons occur during November. Fall turkey season occurs October through December. Buffalo may be hunted throughout the year.
What permits do I need to hunt on the Rosebud Reservation?
To hunt tribal land within the Rosebud Reservation, you will need a Rosebud Sioux Tribe General Hunting License and Rosebud Sioux Tribe tags specific to the season you are hunting. State licenses and tags are not needed to hunt tribal lands. But, state licenses and tags are needed to hunt state land within the Rosebud Reservation boundaries.